Bombshell

by CD Reiss
Published by Montlake Romance on 5/1/17
Genres: Romance
Pages: 366
Format: eARC
Source: Publisher
Amazon
Goodreads

From New York Times bestselling author CD Reiss, a standalone romance about a nanny, a Hollywood star, and a love they never expected.

Hollywood bad boy Brad Sinclair always gets his way, whether it's the role he wants or the bikini-clad model he has to have. But when a bombshell gets dropped in his lap in the form of a dimpled five-year-old from a forgotten relationship, he knows his life is about to change forever.

Cara DuMont isn't exactly thrilled when she gets assigned to be the nanny for the latest box-office king. She has one rule: no celebrity fathers, especially single ones with devilish good looks and rock-hard abs.

But as soon as Cara meets Brad and his adorable little girl, she knows she's in for a world of trouble. Because there's something about the way Brad looks at her that makes her believe that some rules are meant to be broken…
This review includes many spoilers, because I don't care.
You see, this is why as a reader you should try to review the books you love. Because, I truly enjoyed Marriage Games and Separation Games by CD Reiss, but I wasn't motivated to review them, so now you're stuck with this rant as your first impression of my impression of this author. Oh, well.
Let's just say that Bombshell was a disappointment. More than a disappointment, actually, because it takes a lot to fuck up this trope for me, and Reiss definitely fucked up this trope. I was so excited to read this! I mean, it's a Hollywood romance. It's a surprise baby romance (my kryptonite!). And, it's also an off-limits love story. Literally (and by 'literally' I mean figuratively; I'm not a moron) this book was the chocolate, peanut butter cookie from the Barnes & Noble cafe–a perfect mix of ingredients. But, I bit into it and it was…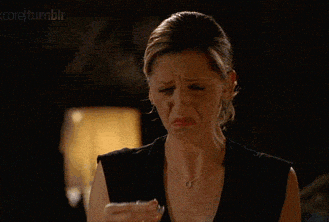 I'm so upset.
And what's worse, is the fact that I wasn't only disappointed–this isn't a simple 'meh' read for me, I actively disliked this, pretty much from page one. The writing is subpar, the story is trite, and mainly, the hero is a…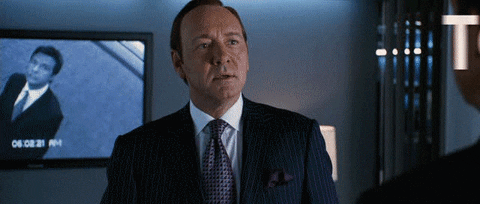 …and a fool. I mean, this guy is so annoying that I hoped there was a love triangle twist, and y'all know how I feel about those.
Let me give you some backstory on my whole Bombshell experience, so you'll understand why I'm not recommending it. This is going to be long.
Bombshell follows…shit, I already forgot their names.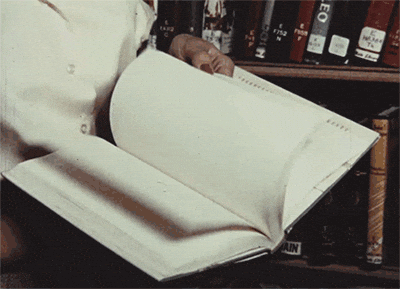 Brad and Cara!
But, the story opens with Nicole, a hysterical five-year-old screaming a public bathroom, standing in her mess, while her nanny tries to calm her the hell down.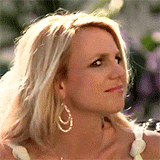 (Okay, kids shit themselves–whatever.)
Then, the nanny's friend, Cara, enters. She has an instant connection with aforementioned screaming child who calms down just as her new dad walks into the bathroom. Eyes lock, sparks fly, heat simmers.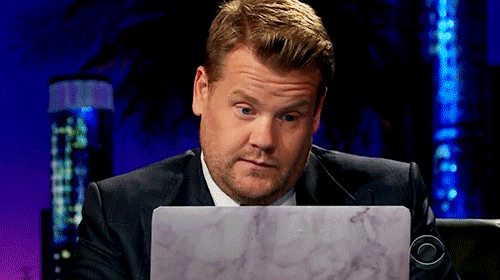 (Not a bad meet-cute. There's potential.)
Cara leaves. Then, new Dad freaks out and calls the agency to get her out of a previously agreed to contract so that she can come help raise his daughter, because of course he's a control freak. (Insert your preferred eye-roll gif here.)
Cara agrees to come in as a consultant, because she absolutely refuses to work for a celebrity family, but finds it hard to say no to the compelling movie star. They both meet at his house to discuss the babe's future and end up betting, over a game of pool, how to pick her preschool and her caretaker.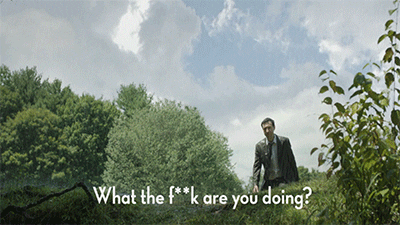 Did I mention that this poor babe was "dropped in [Brad's] lap" because her mother died? Yep.
So, that is the first sketchy move these so-called adults make regarding this child. Fast-forward to Brad hiring TWO nannies to help with his kid, because god forbid he put any real effort in, and my patience was threadbare.
Brad is a child–seriously, he's so immature, selfish, and clueless that I have no idea how anyone would think him a worthy hero.
NOT ONLY THAT, but the writing is…not good. I expected more from this author, since I found the prose in Marriage Games pretty compelling, but her sentences in Bombshell are careless and unfinished. There are too many fragmented sentences. So many that I thought it was a glitch related to editing, so I switched from my ARC to a KU edition, and…
So bad.
Then, I tried rationalizing that it was just the guy's POV, and that might be why he seemed like such a moron, but, nope. Cara's POV might've been a bit more smooth, but overall the narration is mediocre. Because, Cara's really no great hero either. It's clear that she loves her job and the kids, but how could she let a fool like Brad distract her from what she knows is right?
I will say that I didn't hate everything about this book, or else I would've stopped reading. I enjoyed the romance, the scenes with Brad and Cara, since I thought their sexual chemistry was pretty hot. Also, their banter was okay, once I got over how much of a douche Brad was and over my annoyance with Cara for putting up with Brad's foolishness. Honestly, minus the kid this would've been a pretty good Hollywood romance featuring a selfish playboy and down-to-earth, unimpressed heroine.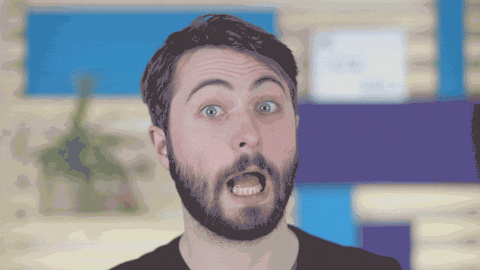 But! That's my point. There is a kid in this book, and NO ONE IS CONCERNED THAT THIS LITTLE GIRL JUST LOST HER MOTHER. There's a small, very superficial scene about it, but other than that, nada. Basically, these are the adults:
Oh well, your mom just died, but your new dad is just concerned about how his life has gone off track and your nanny cares, somewhat, but fighting off sexual feelings is way more important. Oh, and she can't get too close, because she's not supposed to get attached to her charges…
Um, you're a fucking nanny, get another job.
And, this is what Brad thinks. The one line I highlighted in this train wreck:
"She's like glue, she holds everything together."
Um, no, you need to get your own shit together.
Honestly, if I were one of their friends, I would've called CPS on them. But, I'm trained in psychology and education, so I have no patience.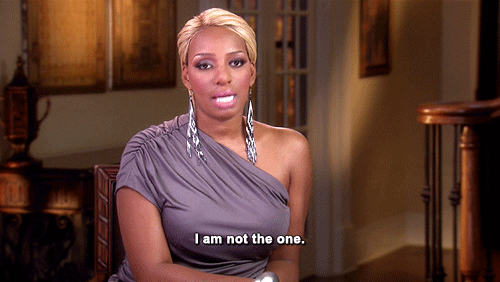 *Sigh*
This book, is just…don't read it. Or, read it if you want. Whatever, you're a grown ass person, live your life.
I'm moving on, and I probably won't read this author again.
Oh, there's also a "secret" that's supposed to make Brad more sympathetic, but I saw it coming a fucking mile away, so…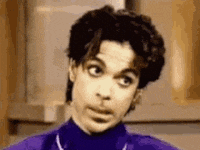 Also, there's another reveal near the end that actually took me by surprise, but it managed to erase any good will I felt for the protagonists, so I'm gonna…
Related Posts